Gordon & Webster Consulting Ltd. decided to use mostly Pentaho for the sake of successful ETL process during implementation of ABUX. We would like to explain why we have choosen this solution, what are Pros and Cons.
Pentaho is designed to help companies in any industry derive value from their data including IoT (Internet of Things) and big data. Pentaho's data solutions are ideal for organizations in the government, financial services, retail, and healthcare sectors. They enable users to access, combine, and manage data from multiple sources. This empowers them to function more efficiently, reduce risk, and find new revenue streams.
What is Pentaho?
Pentaho Data Integration (PDI) is one of the hundred ETL tools on the market. Pentaho provides data solutions to enterprise level organizations across the healthcare, retail, financial services and government sectors. It enables business users to access, manage and combine data from multiple sources, and decision makers to then drill-down into data through interactive visual analysis. Data insights can then be used to make information-driven decisions with business analytics tools from Pentaho.


Pentaho Business Analytics Platform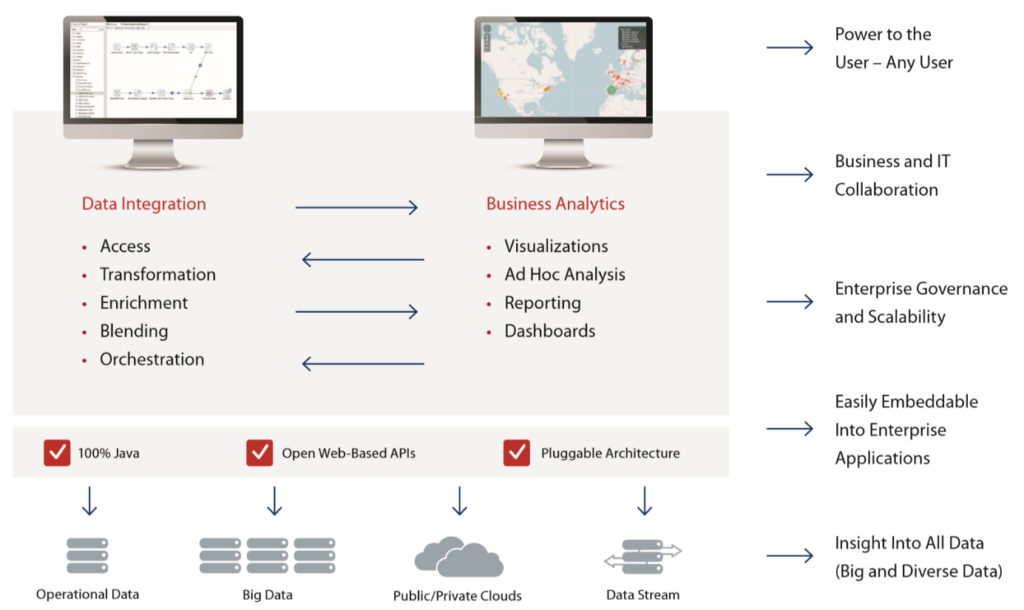 Source: https://www.hitachivantara.com White paper 2019.
Pentaho is our mostly used ETL tool, it can help us to transport all data from different sources within company into data warehouse which aimed to support ABUX. This is one of the first step of our implementation process and IT department has to be highly involved in it.
Implementation of Advanced Budgeting software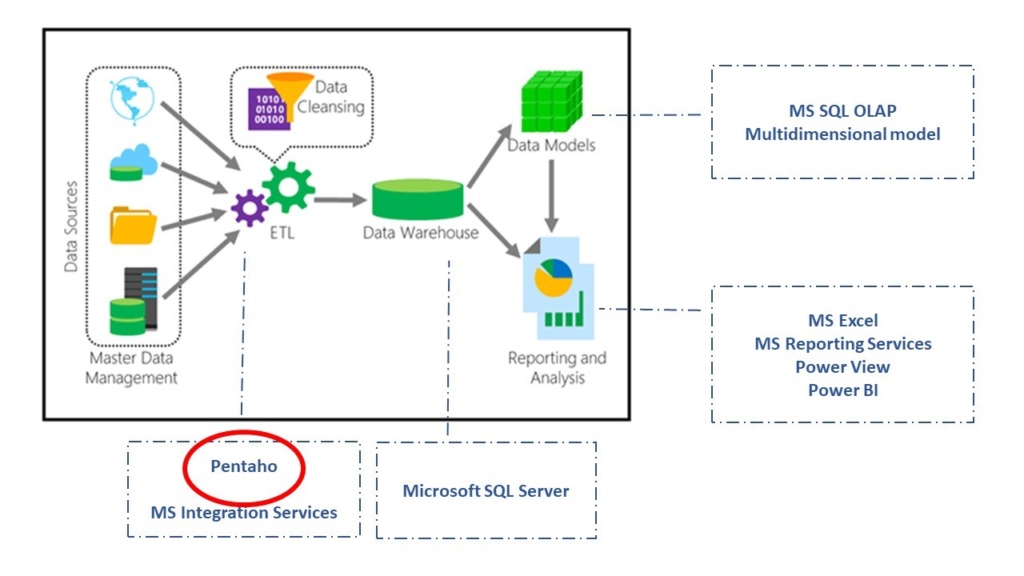 Source: Gordon & Webster Presentation, 2019.
What are the obvious Pros of Pentaho?
Very simple (because it has a high visual interface) but effective,
Low margin of errors
Compatible in many database such as MS SQL server
Different type of output to choose such as excel, html, richtext, etc.
Support more languages like English, French, German
Wide range of support like FAQs, Online Support, Phone Support, Video Tutorials
Powerful and thorough visualizations enable users to see data clearly and zoom in on information and other important details beyond statistical figures.
The software provides robust data federation and integration for developers. It accesses and integrates a range of data types from Hadoop to Excel.
In addition, you can integrate business analytics with other software applications such as Google Maps.
There are Cons we have to consider:
Not very well documented for latest releases one of the reasons is many innovation are happening very fast,
Can take some time to figure out how to use it as there are lots of components involved.
It is a question how will it get integrated with fast evolving Big data technologies. Pentaho 7.1 is step in right direction.
Lack of detailed comments in error messages.
If you are not at all familiar with writing script, this program can be very challenging. No real user manuals are included.
We are real users, and this review is based on our own experience and opinions. Pentaho is a an obvious solution in a Microsoft environment. And as you discovered too, disadvantages are mostly perceived by our consultants, not affect customers.
Sources:
www.pentaho.com
www.getapp.com/business-intelligence-analytics-software/a/pentaho/
reviews.financesonline.com/p/pentaho/